Increase your company's visibility with heat transfer experts by sponsoring activities at the 2024 Heat Exchanger Fouling & Cleaning Conference.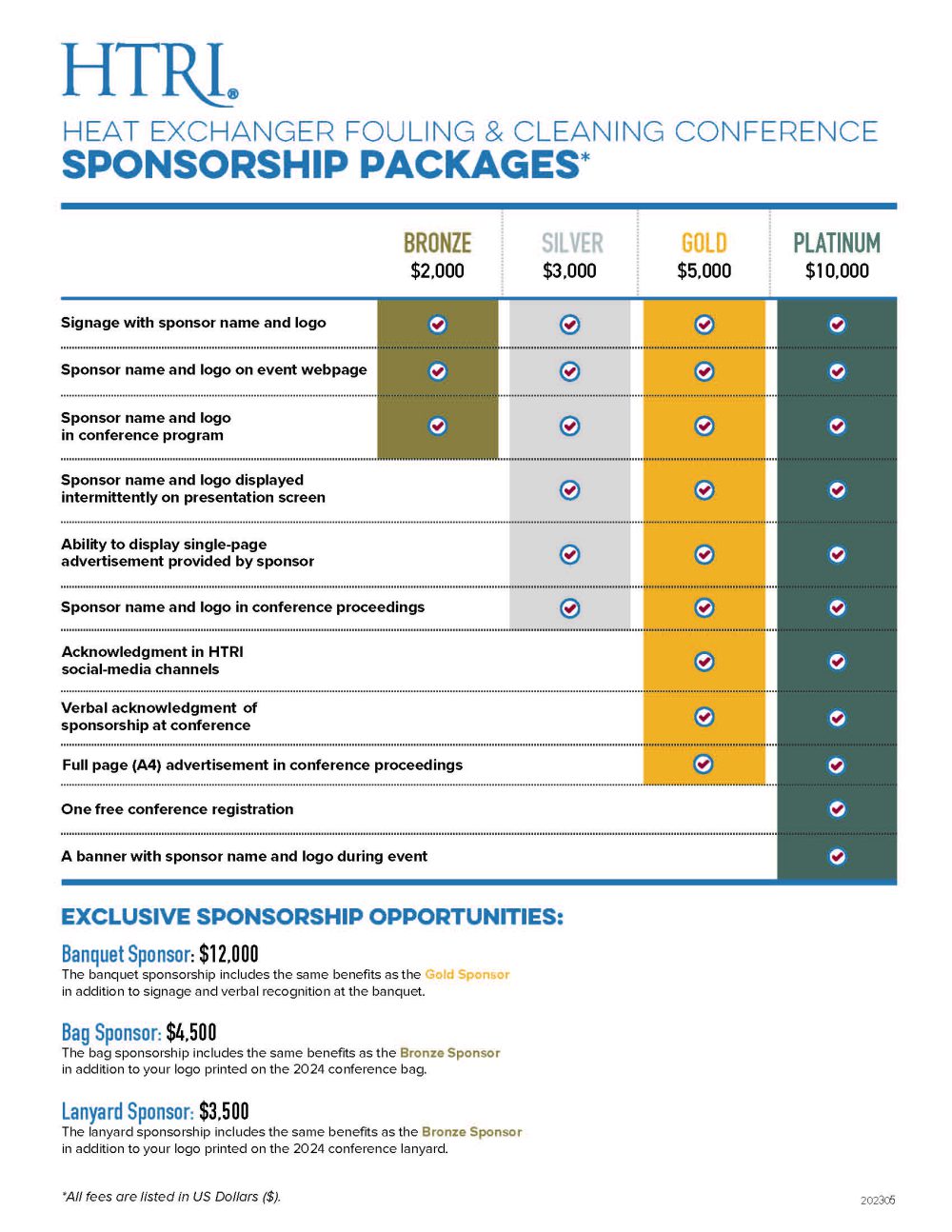 This biennial conference facilitates innovative thinking while exploring new theoretical and practical approaches to address the tremendous challenges associated with the fouling of heat exchangers. Experts from industry, academia, and research centers present their latest research and technological developments in fouling mitigation and cleaning strategies. In addition to academic research, industrial case studies are presented.
The Heat Exchanger Fouling & Cleaning Conference offers a variety of sponsorship packages to promote your organization. To secure a sponsorship, email info@heatexchanger-fouling.com.
Act now to gain the most exposure!